A new teeth whitening system was recommended to me and I decided it was time to whiten my teeth again. I am like everyone else and I love my morning coffee. If there was one thing I could not give up is my coffee. I'm not necessarily into fancy mochas or lattes but just plain black coffee. I brew mine at home and sip it all morning at the office. My teeth are cleaned regularly but the coffee stains are deep in the enamel. The only way for me to get them pearly white are to whiten them with professional teeth whitening systems.
The team and I blocked out our schedule and the rep from GLO SCIENCE came to our office to show us how to use their product. It was very similar to other systems we have used in the past such as ZOOM! Teeth Whitening but the difference was the efficiency of their whitening gel and their special light which accelerates the whitening product. The entire procedure was about an hour. It was 4 applications of 8 minutes each. My team was so impressed with the system that they all want to do the procedure too. They have all been doing the at home whitening with another system but want the extra boost that this procedure offers.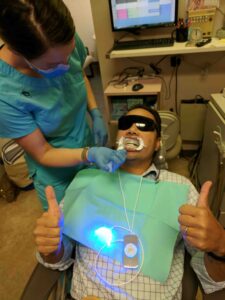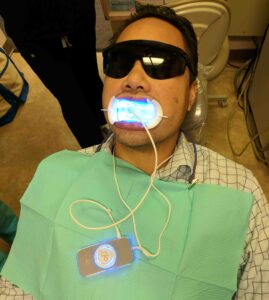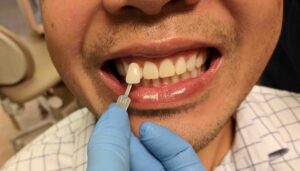 If you are interested in getting a whiter brighter smile then give our office a call.